Blockchain Startup Sgame Pro is Creating Communities for Mobile Games
Blockchain-based project Sgame Pro brings the perks of PC and console digital distribution platforms to your mobile phone.
by Peter Genoff
6 min
2018 marks the year when mobile games become the dominant form of gaming. Mobile games will make $70.3 billion of the $138 billion gamers will spend on video games this year, according to a forecast report by Newzoo. By 2021, the mobile game market will be worth over $100 billion.
Yet mobile game developers today still have to rely on the same publishing options that were available in 2012, when mobile was the smallest segment in the world of video games. When it comes to publishing platforms, mobile still has to catch up to the PC and consoles. Where Steam, PlayStation Store, Nintendo eShop all focus exclusively on video games, mobile publishers have no choice but to use the same official distribution platforms all other apps use.
Sgame Pro recognizes this untapped potential and brings a game-exclusive digital distribution platform to the mobile market. The blockchain-powered project empowers gamers by rewarding them with a native SGM token for just playing titles published through the platform and allows the community to shape the ecosystem.
Vibrant Communities & Curated Content
No game can become successful without the help of its own community – and all successful digital distribution platforms on the PC and console also serve as a social network where players can interact with their friends and influencers within the community. Most platforms offer the option to create curated content lists where gaming celebrities can endorse and promote any game – no matter whether it is obscure or popular. Recommendations and reviews are the norm, with customers sharing their thoughts and impressions.
Although the mobile market is by far the biggest segment of the video games economy, these features are still notably absent from mobile distribution platforms. "Recommended" games compete with regular apps for consumer's attention and are anonymous, lacking the credibility provided by community influencers. There are no social features to the platforms, with people unable to interact with their friends or easily share their opinions and favorite apps.
Sharing his thoughts on the importance of communities in games, Rodolfo Oliveira, Sgame Pro's Chief Marketing Officer told Cryptovest:
"When training teams, one of the first things I tell people is that community is the backbone of a successful games company. This fundamental pillar has the ability to keep users coming back, it's kind of a SAAS business. People keep coming back because they want to participate in their game world for a very long time.

The Important thing to understand is that the gaming landscape has evolved in recent years and the intersection of social, mobile and community has impacted the industry. Sgame aims to connect people, and success comes from recognizing the power of people, communities, and fandom. This is the only possible path to longevity."
Sgame Pro helps developers not only publish their games but nurture fan communities with the help of influencers. Sgame has already partnered with gaming celebrities such as YouTuber PewDiePie to deliver on that promise.
| | | | |
| --- | --- | --- | --- |
| | Mobile (Traditional) | PC & Console | Sgame Pro |
| Curated Content | Absent or hard to find | Community influencers and Celebrities | Community influencers and Celebrities |
| Reviews | Often misleading or fake | Write & share reviews | Write & share reviews |
| Social Aspects | No interaction | Can interact with your friends | Can interact with your friends |
| Multiplayer | Select games support multiplayer | Enable multiplayer | Enable asynchronous multiplayer |
| Community | Select games support communities | Support communities | Support communities |
| Rewards | No rewards | No rewards | SGM token |
| Blockchain-based | No | No | Yes |
The Road Ahead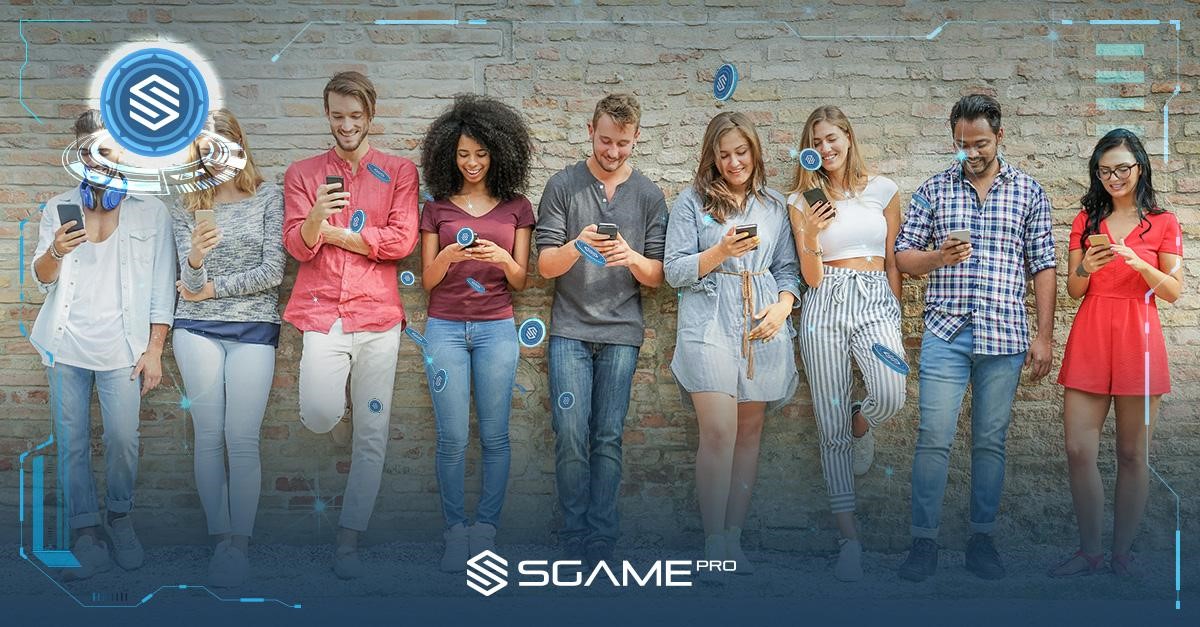 Sgame Pro has already secured funding and has partnered up with several influencers from the gaming community. The platform is currently in closed beta, with the full version planned for release later this year. To keep up to date with the latest Sgame Pro News, join their Telegram channel, or make sure you visit their ICO website and read the project whitepaper.
by Peter Genoff, 30 August 2018